About ALPs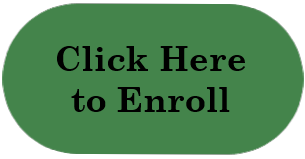 NOTE: There is no official enrollment deadline for languages in which space is available.
Fees
$300 Enrollment Fee (required) Non-refundable
$2,700 Program Fee (required) Includes instruction, text, most meals, tutoring and cultural events.
$420 Dormitory Housing Package Fee (optional) 7 nights in a dormitory room (single occupancy unless otherwise requested).
$60 Dormitory Housing, per additional night (June 28 and/or July 6)
$85 Parking Pass (optional) - Allows you to park in designated parking lot.
Payment
A non-refundable enrollment fee is due at the time of enrollment, and is in addition to the program fees. Program fees and fees for optional items are due in full by May 1, 2019. After this date, please contact us to inquire about space availability in your language and level. We reserve the right to withdraw any program offering or any portion of the program, in which case program fees already paid will be refunded. All fees may be paid by cash, check, wire transfer, American Express, Discover, MasterCard or Visa. Installment arrangements may be made by contacting us.
Each summer, the Rassias Center offers a variety of scholarships available for ALPs participants. All scholarship applications require an essay of approximately 500 words in length. Please see the section on scholarships for more information.
Cancellation Policy
Requests for cancellation must be submitted in writing by May 1, 2019; submissions after this date run the risk of incurring program fee penalties. All classes are based on a minimum enrollment requirement. The Rassias Center reserves the right to cancel classes in which this requirement is not met. If the specific level/language that you have enrolled for is canceled, we will notify you by May 15, 2019. In this instance, the full amount of tuition will be refunded including the enrollment fee.
Questions? Please contact the Rassias Center directly:

Phone (603) 646-3583
Fax (603) 646-2240